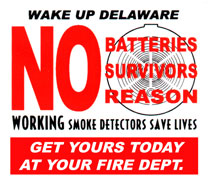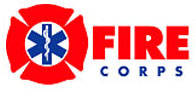 Entries are Waiting to be Approved
# 26 robyn sheldon hahn
August 15, 2011
Location:
earleville, maryland
Department:
Hacks Point Fire Company
Comments:
AGAIN THIS YEAR I WOULD LIKE TO SEND A SPECIAL THANK YOU TO ALL WHO PARTICIPATED AND ATTENDED OUR ANNUAL PARADE AND FAIR IN HACKS POINT, IT IS THRU YOUR SUPPORT THAT MAKES THIS EVENT AS SPECIAL AS IT IS. We look forward to seeing you all next year for the 30th anniversary of the parade and fair.

Congratulations to all the winners, a volunteer is always a winner.

sincerely, robyn sheldon hahn "mrs pappy", pplamsfa

# 25 Jim Gijanto
July 1, 2011
Location:
Delmar, DE SUSSEX
Comments:
Just want to Update Everyone That

Miss Del Mar Va Fire Prevention Megan James and Little Miss Del Mar VA Fire Prevention Gina Gijanto Have Been working very hard Representing Delmar, Delaware, and Delmarva

They have been in several parades since Winning Delmarva and have made several apperences also bringing home trophies in 2 out of the 3 recent parades just wanted to pass this along to all WE are all very Proud of them!!!

# 24 robyn sheldon hahn
August 18, 2010
Location:
earleville, maryland
Department:
Hacks Point Fire Company
Comments:
THANKS TO ALL WHO ATTENDED AND PARTICIPATED IN THIS YEAR'S 28TH ANNUAL PARADE AND FAIR. We hope everyone had a great time and look forward to seeing you all next year. The 29tn parade and fair will be held on Saturday August 13th 2011.

Congratulations to Aetna Fire Company, without a doubt the most unusual uniforms. And a special Happy Birthday to Benny and Gus from the Good Will Fire Company

sincerely, robyn sheldon hahn "mrs. pappy"

# 23 joel hamburger
January 10, 2010
Location:
tillamook, oregon U.S.A
Department:
Tillamook fire district
Website:
tillamook fire.com
Comments:
hi my name is joel hamburger and i'm a member of the tillamook oregon fire deparment and just wanted to let you guys know what a great site that you have and to keep up the good work and to be safe out their

# 22 Robyn Sheldon Hahn
August 10, 2009
Location:
Earleville, Maryland
Department:
Hacks Point Fire Company
Comments:
THANK YOU ALL FOR ATTENDING THE 27TH ANNUAL PARADE AND FAIR THIS YEAR, also a very special thank you to the Smyrna Fire Company Marching Band, you helped make this year's parade a huge success, congratulations to all the winners of trophy's and we look forward to seeing all of you at next year's event sincerely, Robyn Sheldon Hahn "Mrs. Pappy" Hacks Point Fire Company parade chairman

# 21 Kegler's Pub & Sports Bar
May 6, 2009
Location:
3031 New Castle Ave, De New Castle
Comments:
Every WEDNESDAY- PUBLIC SERVICE NIGHT!! (No Cover) $1.75 Domestic Drafts & $2.25 Domestic Bottles!! Specials run from 7pm-1am!! For all POLICE, FIRE FIGHTER, EMT, & MILITARY. Please show OFFICIAL ID (Badge, Work ID, Military ID, etc...) to RECIEVE DISCOUNT! For any further info about Kegler's pub & Sports Bar check us out on facebook. Look Up (Bar Kegler)

# 20 Aidan Gause
April 30, 2009
Location:
Lewes, Delaware USA
Department:
Lewes Fire Department
Website:
http://www.lewesfire.com
Comments:
Hey Guys,

This is almost my one year aniversery in the Delaware Fire Service. It has all been wonderful. I look forward to doing this for the rest of my life. All Stay Safe.
Station 7
Wilmington Fire Department
June 26, 2018
SCVFA
Delmar Volunteer Fire Company - Station 74

July 12, 2018
NCCVFA
Minquadale Fire Company - Station 22

July 17, 2018
Delaware Statae Fire Prevention Commission Meeting


July 18, 2018
KCVFA
Smyrna-Clayton American Legion Ambulance - Station 64

July 24, 2018
SCVFA
Roxana Volunteer Fire Company - Headquarters - Station 1

August 9, 2018
NCCVFA
Minquas Fire Company, No.1. - Station 23

| | | |
| --- | --- | --- |
| | | |
| | Visit DVFA's Safe-T-Bear Site | |
| | | |