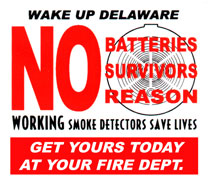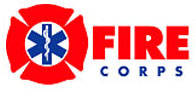 Entries are Waiting to be Approved
# 18 Dave Cochran
July 8, 2008
Location:
Montgomery, USA
Department:
Wilmington Manor - Boots & Coots
Comments:
Great website and information. I can now keep up with the events, etc. that occur in Delaware. Having been around the world and witnessed other state fire groups, Hold your heads up Delaware. You are one of the best.

# 17 Robert Nichols
May 15, 2008
Location:
Greenwood, Delaware
Department:
Greenwood Vol. Fire Co.,#1,Inc
Comments:
Job Well Done,Looks Mighty Fine!!

# 16 JAMES WORRALL
February 12, 2008
Location:
REHOBOTH BEACH, DE. USA
Department:
REHOBOTH BEACH FIRE CO.
Comments:
GREAT JOB I WAS CHECKING OUT THE SITE AND ITS NICE TO KNOW THAT SOMEONE IS LOOKING OUT FORE THOSE WHO LOOK OUT FOR EVRYONE ELSE

# 15 Diane Saunders
January 16, 2008
Location:
Maple Grove, MN USA
Department:
MN-1 DMAT & edps-disasters
Website:
http://www.edps-disasters.com
Comments:
Love your site! I am in the process of doing research for a major update and re-design of my web site. Please pass on the address to your friends. DVFA's site will be included in my site when it is finished.

# 14 Bob Romig
December 21, 2007
Location:
Poinciana , FLA USA
Department:
Five Points Fire Co.
Comments:
Great job on the website. With the new minutes being posted, I can stay in tune with the DE fire service. Miss attending the Executive meetings and county meetings. State Assoc in Fla is not very active, so joined Fla Fire Chiefs Assoc. See you all in September.

Bob Romig Past President - FPFC

# 13 Vince Jacono
November 28, 2007
Location:
Wilmington, DE USA
Department:
Delmarva Power
Comments:
The new format looks great.

# 12 Debbie Watson
November 20, 2007
Location:
New Castle, DE USA
Department:
Delaware City Fire Co.
Comments:
I really like the new format. It is easy to navigate and has a lot of great information. thanks.

# 11 George "Jody" Sweeney
November 13, 2007
Location:
Cam-Wyo, DE USA
Department:
5th District Levy Court Candidate
Website:
http://www.friendsforjodysweeney.com
Comments:
I can't say enough about the service you provide to the Kent County. Please let me know if there is anything I can do to further your relationship with the county. I would like to attend some of your monthly meetings to listen to your concerns but did not see the time mentioned for the KCVFA meeting at Felton on 11/21

# 10 William Robinett
October 29, 2007
Location:
New Castle, De united states of america
Department:
Good-WillFire Co./Past President
Comments:
great job on the web site.

# 9 Todd Marvel
October 23, 2007
Location:
Roxana, DE USA
Department:
Roxana Vol. Fire Co.
Website:
http://www.roxana90.com
Comments:
Another great job by Chief Web Designs. This web site is a great asset to the Fire/EMS personnel of the State of Delaware.
Station 42
Carlisle Fire Company
| | | |
| --- | --- | --- |
| | | |
| | There currently no meetings on the schedule | |
| | | |
| | | |
| --- | --- | --- |
| | | |
| | Visit DVFA's Safe-T-Bear Site | |
| | | |