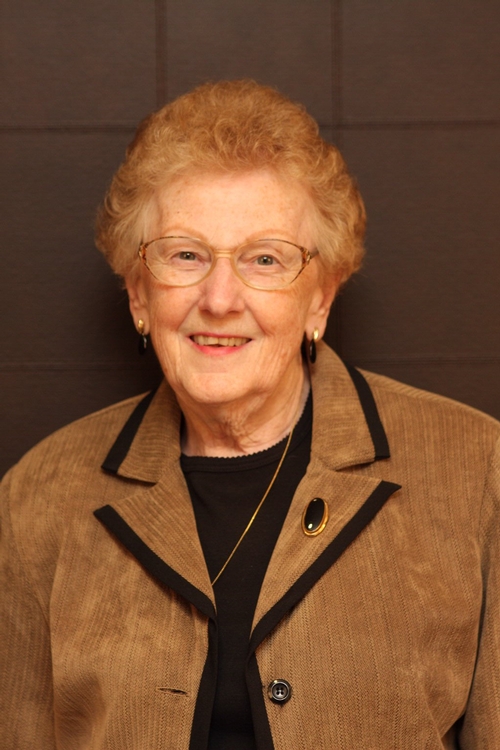 Catherine was a member of the Mill Creek Fire Company.
Our beloved Catherine Work Jenkins departed this life on January 12, 2014 at Season Hospice. Catherine was born to John Ernest and Florence Moore Work. She graduated from Marshallton School and Henry C. Conrad High School before starting her career with the DuPont Company. She retired in1987 after 43 years as an executive secretary to care for her mother. Catherine was a lifetime member of Marshallton United Methodist Church. She was a member of the Chancel Choir for over 50 years, was a guest soloist at multiple weddings, participated in numerous bible studies was a member of the United Methodist Women and Alice Ball Circle. She was currently serving as treasure for board of trustees and served on several other committee responsible for the completion of the elevator installation. Catherine was a person passionate about her faith and beliefs and loved as a true disciple of Jesus Christ.
She was a life member of the Ladies Auxiliary for the Mill Creek Fire Co. for 67 years and was still active at meetings, fund raisers, functions and was currently serving as Chaplain at Mill Creek. Catherine also was serving as the Chaplain of New Castle County and Delaware State Volunteer Fire Fighters Ladies Auxiliary. She was past president of the Mill Creek Ladies Auxiliary during which time the auxiliary and the Lions Club coordinated to purchase the first ambulance in the Mill Creek Fire Company's district. After serving as President of Mill Creek, she continued her fire service to become County and ultimately State President. During her fire service years, Catherine served many Presidents as Parliamentarian. She never faltered in her fire service devotions, attending every state convention, county meetings, served on various committees and was a link to any new and young officer joining the fire service. Catherine was dearly loved and respected throughout the state and will be missed by many.
She was preceded in death by her parents, her husband of 52 years, David Bart Jenkins, Jr., and brothers, Theodore F. and John Ernest, Jr. She is survived by her nephews, Theodore F. Work, Jr (Mary Ann) Dennis M. Work, David L. Jenkins (Rowena) and Thomas P. Jenkins (Wanda) and her devoted cousin Elaine W. Shaw. She is also survived by 4 grandchildren, great nieces and nephews, several great-great nieces and nephews and her life-long friend, Betty J. Tull.
A service was held on Thursday, January 16th at 11:00 a.m. at Marshallton United Methodist Church, 1105 Stanton Road, Wilm., DE 19808 Burial took place at Silverbrook Cemetery. In lieu of flowers, the family suggest donations be made to Marshallton U.M. Church. To send condolences visit: www.mccreryandharra.com - See more at: http://www.legacy.com/obituaries/delawareonline/obituary.aspx?pid=169081401#sthash.8MI1Ioox.dpuf