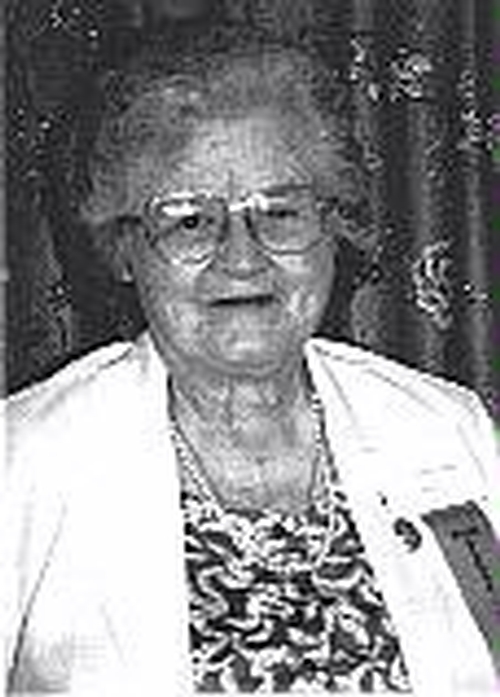 Margaret is currently a member of the Cheswold Volunteer Fire Company.
Birth: Nov. 13, 1913 Middletown New Castle County Delaware, USA Death: Oct. 30, 2001 Dover Kent County Delaware, USA Daughter of Samuel LeRoy and Sarah Amanda (Weldon) Spicer.
In September 1932, she married her classmate, Elbert "Bud" Clifford Golder.
Mother of George Elbert, June Marie, Marjorie Ann "Susie", Carole Ann, Thomas Merrill, Elbert Clifford "Butch", Jr. and Stephen Golder.
Mrs. Golder became active in the Cheswold Ladies Auxiliary in the 1940's as did her husband with the Cheswold Fire Company. She held every office in the auxiliary at one time or another and was president for more than 10 years.
She went on to become president of the "Kent County Ladies Auxiliary" and then president of the "State Firemen's Association Ladies Auxiliary" the same year her husband was president of the State Firemen's Association, 1971. This was the first time a husband and wife team were president of both associations at the same time. Later she was inducted into the Delaware Firemen's Association Ladies Auxiliary Hall of Fame.
Burial: Forest Presbyterian Church Cemetery Middletown New Castle County Delaware, USA