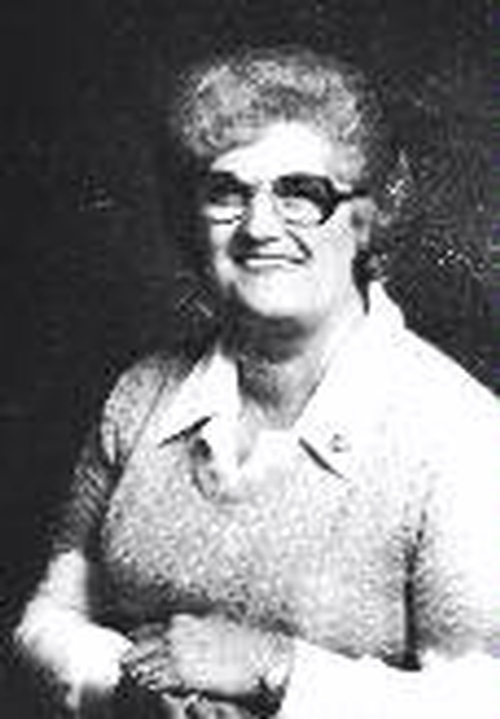 Florence was a member of the Wilmington Manor Volunteer Fire Company.
Birth: Aug. 23, 1915 Wilmington New Castle County Delaware, USA Death: Jul. 16, 2005 Smyrna Kent County Delaware, USA Daughter of Calvin and Catherine (Doughten) Bearman.
Wife of James J. Stackler.
Mother of Connie (Stackler) Matthes, Carolyn (Stackler) Peters, and Kay (Stackler) DeLitta.
She had been a homemaker. She was a former member of Our Lady of Fatima Catholic Church, Sacred Heart Catholic Church in Wilmington and of the Ladies Auxiliary of the Wilmington Manor Fire Company.
She served as State-wide President of the Ladies Auxiliary of the Delaware Volunteer Firemen's Association in 1984-1985. Burial: Gracelawn Memorial Park New Castle New Castle County Delaware, USA