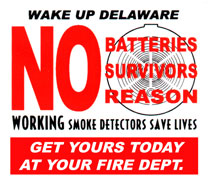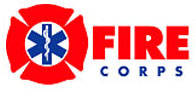 "Make a Difference" Be a Volunteer Firefighter! Visit www.firefighter.delaware.gov

***File(s) Attached - See Details***

The Delaware Volunteer Firefighter Association (DVFA) is giving our firefighters a much-needed technology upgrade with FirstNet – a lifesaving communications platform. This move lets us take advantage of the early benefits of FirstNet, and it sets us up for continued success as the solution evolves. We want to lead in technology, so we can better serve the people of Delaware.

See details for full press release...





May 8, 2018
Dover



Steve Austin was honored with a Senate Tribute for his receipt of the Mason Lankford Leadership Award. Pictured 1st row: Rep. Bill Carson, Steve Austin, Senator

......






Station 64
Smyrna-Clayton American Legion Ambulance
June 26, 2018
SCVFA
Delmar Volunteer Fire Company - Station 74

July 12, 2018
NCCVFA
Minquadale Fire Company - Station 22

July 17, 2018
Delaware Statae Fire Prevention Commission Meeting


July 18, 2018
KCVFA
Smyrna-Clayton American Legion Ambulance - Station 64

July 24, 2018
SCVFA
Roxana Volunteer Fire Company - Headquarters - Station 1

August 9, 2018
NCCVFA
Minquas Fire Company, No.1. - Station 23

| | | |
| --- | --- | --- |
| | | |
| | Visit DVFA's Safe-T-Bear Site | |
| | | |