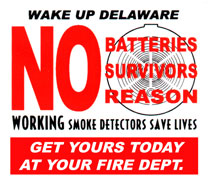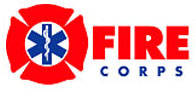 "Make a Difference" Be a Volunteer Firefighter! Visit www.firefighter.delaware.gov

***File(s) Attached - See Details***

The Delaware Volunteer Firefighter Association (DVFA) is giving our firefighters a much-needed technology upgrade with FirstNet – a lifesaving communications platform. This move lets us take advantage of the early benefits of FirstNet, and it sets us up for continued success as the solution evolves. We want to lead in technology, so we can better serve the people of Delaware.

See details for full press release...



IMMUNIZATION CLINIC REMINDER – Please Post NEW CASTLE COUNTY Location: New Castle Fire School, Wed., March 7, 2018, 6-7 pm KENT COUNTY Location: Kent Fire School, Thurs., March 15, 2018, 6-7 pm SUSSEX COUNTY Location: Sussex Fire School, Mon., March 5, 2018, 6–7 pm

Please let your members know that they can receive Hepatitis B and Tdap vaccine or serology at any of the above clinic locations. Name Hepatitis Shot Tdap Serology





January 29, 2018
Dover



Any changes to your State or County Delegates and Alternates list needs to be sent to the DVFA office and your county assoc. secretary . Reminder fire company's

......








January 7, 2018
Dover



Congratulations to all the 2018 Fire Company Officers throughout our state. We would like to remind you that all 2018 fire company information (Officer List)

......






Station 17
Five Points Fire Company
| | | |
| --- | --- | --- |
| | | |
| | Visit DVFA's Safe-T-Bear Site | |
| | | |