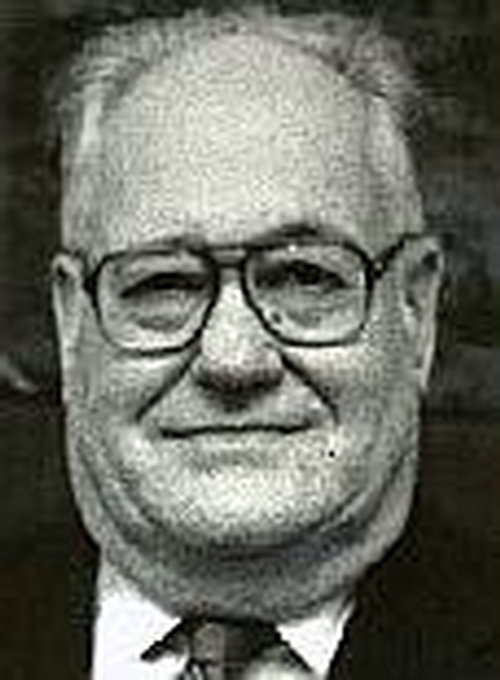 Morris was a member of the Hartly Volunteer Fire Company.
Birth: Oct. 2, 1919 Abington Montgomery County Pennsylvania, USA Death: Dec. 29, 2005 Hartly Kent County Delaware, USA Son of Carlton W. and Margaret Walker King Sr.
Husband of Bertha V. King and Emaline Till King.
Father of M. Frank King and Patrica (King) Lawson.
He was a U.S. Army Air Corps veteran of World War II, where he proudly served his country as a firefighter with the 17th Bomb Group in Normandy, France, the Rhineland and in central Europe.
Mr. King made his career with the U.S. Postal Service, retiring as the Hartly postmaster in 1977 after 32 years of service. He was named president of the Delaware Chapter of the National Association of Postmasters in 1958.
He was the president of the Hartly Town Council for three years and was active in the Hartly Lions Club, where he received the Community Service Award in 1967 and the Advancement Key Member Award in 1969. He was a member of Ewell's St. Paul United Methodist Church in Clayton and a former board member of Hartly United Methodist Church. During his children's youth, he was a scoutmaster with Boy Scouts of America. In his later years, He enjoyed membership in the Veterans of Foreign Wars, the American Legion, and the Mamie A. Warren Senior Center in Kenton, De.
Mr. King was a gifted athlete and played baseball in the Mardel League in the 1940s. He was a talented craftsman and greatly enjoyed woodworking in his leisure time.
Morris joined the Hartly Volunteer Fire Company on December 13, 1937, at the age of 21.
He became a distinguished figure in the Delaware fire service community for nearly seven decades, he was a life member and past chief of the Hartly Volunteer Fire Co. with 68 years of continuous active service.
He dedicated his life to providing superior fire service in both his local community and throughout Delaware. For 35 years, he was a fire line officer in Hartly, before being elected chief in 1971. He held every elected administrative office in the company as well. Among his most important contributions to Hartly was the creation of the ambulance corps, which he captained for many years.
He served as past president of the Kent County Volunteer Firemen's Association and as past president of the Delaware Volunteer Firemen's Association. He also chaired many DVFA committees.
For his valued contributions to fire service and safety, he was awarded membership in the Delaware Firefighters Hall of Fame and the Del-Mar-Va Volunteer Firemen's Association Hall of Fame. In 1986, he was honored as Delaware's Fireman of the Year.
Another honor that was bestowed on him was to have the Archives Room in the Hartly Volunteer Fire Company named in his honor.
Morris once said, "I have never been a slacker. I didn't do what I did for money. I did it for the love of people. It is so rewarding when your go out on the road and help people. It is just gratifying."
Morris had not only been a hard worker, a dedicated family man, and a dedicated fireman, but he was a true Delawarean that did everything he could to help not only his beloved Hartly Fire Company but also to help his beloved State of Delaware!
Burial: Sharon Hill Memorial Park Dover Kent County Delaware, USA